Whether granola is used as a topping for pies or yoghurt or eaten as a cereal with milk, it is a functional food that is nutrient-dense. That is, of course, if you buy the right kind of granola. Granola is an excellent way to make whole grain a part of your daily diet. Plus, thanks to its sweet/salty taste, nutritional benefits, and crunchy texture, it is a favourite go-to snack for most people.
A] What is Granola?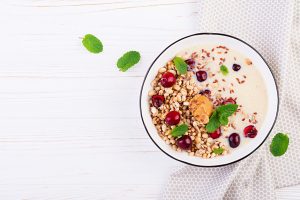 Granola is a healthy breakfast cereal known as the perfect whole-grain snack. While it has a similar crunchy texture to muesli, the commonly used ingredients in it include oats, dry fruits, crushed nuts and seeds. This toasted mix is blended with natural sweeteners like honey or jaggery and baked until it is crunchy.
The benefits of eating granola are many, and it is packed with abundant vitamins, minerals and other essential nutrients.
It is also a wholesome breakfast for the family and an excellent option for fitness enthusiasts and athletes looking for a protein-rich breakfast cereal.
Apart from regular rolled oats, there are other Indian grains used to make granola, such as Amaranth, Jowar and Ragi puffs.
Amaranth is rich in manganese, phosphorous, vitamin B6 and B2, magnesium, calcium, zinc, folate and potassium.
Jowar is rich in iron and fibre. Whereas, ragi or nachni is a whole-grain superfood that is an excellent source of protein.
B] Benefits of Granola
1. Contains beneficial fats, vitamins and minerals: How healthy is granola? Well, it is a storehouse of vitamins, minerals and nutrients. It is a good source of healthy fats, which comes from nuts and seeds. Granola also contains almost every mineral like magnesium, phosphorus, zinc, copper, manganese and selenium. The best part, it offers vital vitamins too, such as vitamin E, vitamin B6 and vitamin C.
2. Limits sugar intake: Even though granola is high in nutrients, most commercial versions of granola are loaded with extra calories, preservatives and added sugar. Thus, while the oats & nuts in granola can help balance the sugar intake, to garner maximum benefits from granola it is best to choose the natural variant.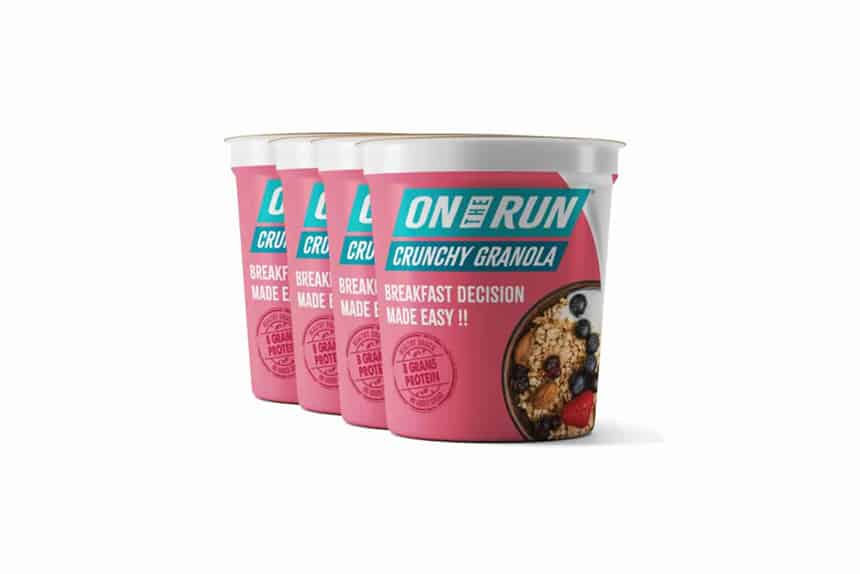 For instance, OnTheRun crunchy granola is made from 100% natural ingredients such as oats, ragi puffs, watermelon seeds, honey, and roasted almonds. It is protein-rich and delivers sustained energy on-the-go.
3. Rich in plant protein: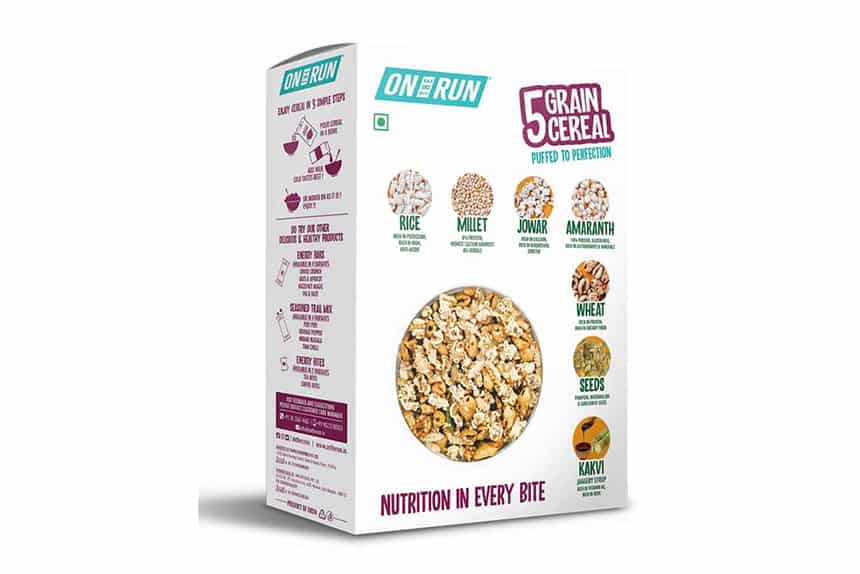 If you follow a vegan diet and lifestyle, providing your body with adequate nourishment every day can become challenging. Whole foods such as meat, eggs, fish, and dairy are rich sources of protein. In such cases, vegans find it hard to keep up their protein intake, and this is where granola comes to their rescue. Some granola bars and cereals contain plant-based protein and other protein-rich ingredients. On average, granola carries 12g of protein, i.e. more than two whole eggs.
You can check out India's first and only 5 Grain Cereal fortified with Plant Protein. Naturally sweetened with liquid jaggery, this breakfast cereal has the combined power of 5 Indian grains: rice, wheat, jowar, amaranth and finger millet.
4. Improves Immunity: Granola is packed with healthy ingredients, which helps make the immune system healthier. The nuts present in it are a rich source of selenium & zinc, while seeds provide vitamin E and B6. Combined, these can strengthen your immunity and protect you from infections.
5. Helps in Skin Care: Granola is high in alpha-tocopherol, also known as vitamin E. Vitamin E helps in the regeneration of skin cells, hydrates the skin and protects it from premature ageing, sunburn, and wrinkles.
Final Note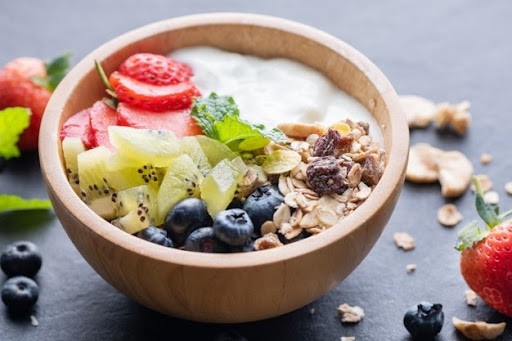 Granola is delicious, filling and nutritious option for breakfast and snacking in-between meals. It is a versatile food item that comes in various flavours and contains plenty of nourishing ingredients. It is also a popular breakfast cereal known for its wholesome properties. So if you want to adopt a healthy lifestyle, then pick up a pack of granola today.
OnTheRun offers the perfect breakfast option that comes in several flavours. Created from the finest, high-quality ingredients and entirely baked, you can snack on them any time – day or night.